Let's Laugh is a social enterprise dedicated to providing effective health and wellbeing programs to organisations that care about the health and well-being of their staff, clients, students and community members.
About our Chief Happiness Officer Bron Roberts:
After 12 years as her primary and full time carer for her mother who lived with depression and dementia, Bron was driven to help other carers avoid the wellbeing pitfalls that she'd encountered in her journey.  
On reflection, her journey actually started much earlier.  In 1976, while working as an administrator in a high-care rehabilitation centre, her ability to inspire, motivate and bring an inner sense of joy to anxious clients saw her trained as a meditation and mindfulness (or as it was called at the time, a conscious awareness) instructor.  Her programs included a lot of laughter and some clients began calling her their accidental joy coach.   
Since her mother's passing, Bron has completed a Bachelors of Psychological Science, qualified as Australia's only Certified Humour Professional (a 3-year post-graduate diploma in humour as a therapeutic and business wellbeing modality), completed a course in Brain (neuro-science) Coaching and studied Gross National Happiness at the GNH Centre in Bhutan.  She's also completed the Science of Happiness and Positive Psychology courses through the Greater Good Science Centre at the University of California, Berkeley, and regularly updates her meditation and mindfulness training qualifications. 
In 2002 she trained as one of Australia's first Laughter Yoga Teacher Trainers under the guidance of Madan Kataria, founder of Laughter Yoga International, and that same year she began what she thought would be a six week introduction to Laughter Yoga program.  17 years later it's still going and is now recognised as the longest-running community laughter group in Australia.  In 2006, having presented the Laughter Yoga program and trained leaders around Australia, in Malaysia and New Zealand,  Bron was presented with an inaugural Laughter Yoga International Ambassadorship.  In 2013 she completed the Laughter Boss training through Laughter Works and in 2014 she was presented with an honoury Laughter Yoga Wellbeing Masters qualification in honour of her perseverance and patience in training several groups of disadvantaged teenagers as laughter leaders.
In her spare time, she's the mother of 2 adult daughters, a cyclist, is dedicated to keeping up to date with the latest relevant research and continuing education, a Toastmasters champion speaker and speaker mentor, and a passionate (albeit at the moment armchair) traveller. She's also been a supporting facilitator for a number of wellbeing studies, a contributing author to several wellbeing publications and seen as the Laughter expert of choice by a number of media outlets.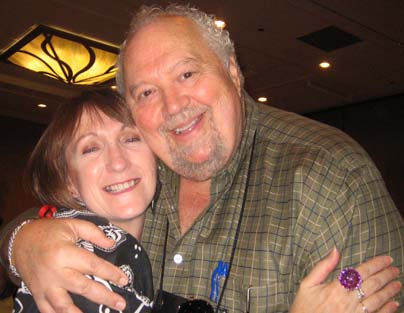 Steve Wilson - founder of the World Laughter Tour and Bron's mentor and friend.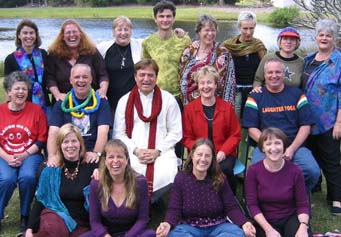 2005 - Bron Graduates as one of the world's first fully certified Laughter Leader Trainers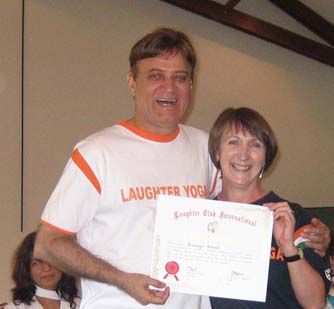 2006 - Madan Kataria awards Bron her certificate having named her as one of Laughter Yoga International's first Global Laughter Yoga Ambassadors.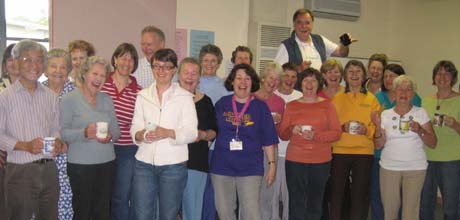 When it all started in 2004 Bron didn't know the Mitcham Community Laughter Group would still be meeting every Saturday in 2021!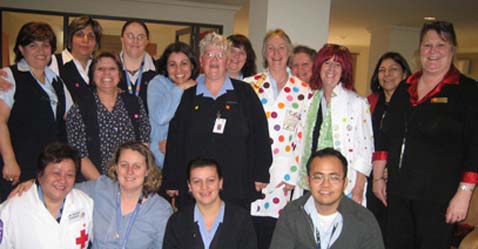 Arcare Aged Care invite Bron to train 16 or their staff as in house laughter leaders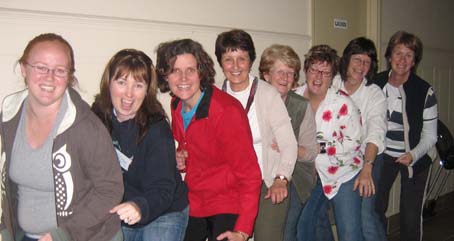 Brand new Mooroopna / Shepparton Laughter Leaders are ready to take the laughter ground running!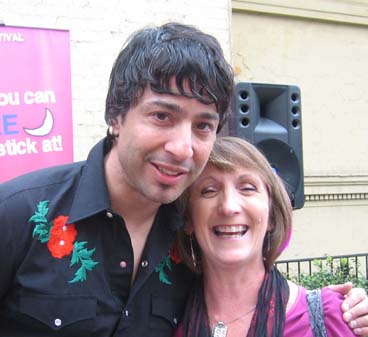 Bron and Comedian Arj Barker at the launch of the Melbourne Comedy Festival Program and media campaign.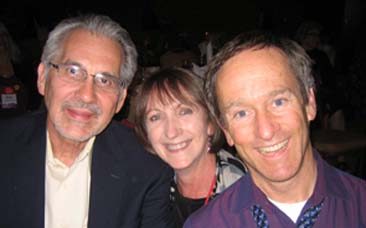 Bron shares a laugh with the world's leading laughter researcher Lee Birk (left) and Laughter Master and founder of the Laguna Beach Laughter Club Jeffrey Briar (right)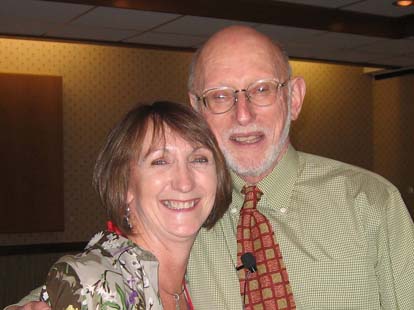 2009 - The first of many meetings with brilliant author, and now mentor, the wonderful Allen Klein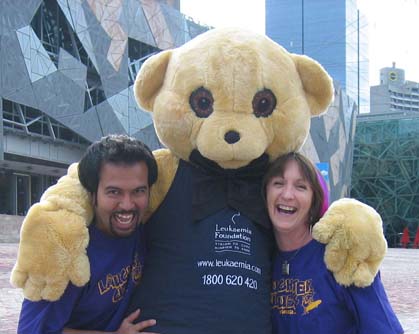 Bron and Brian sharing a hug and a laugh with the Leukaemia bear at a Leukaemia foundation laughter fundraiser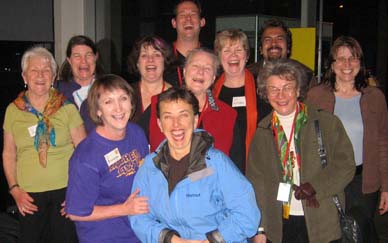 Tracey Harvey, radio personality, singer and actor, shares a laugh just before this crazy group takes the laughter live to air at ABC 774 Melbourne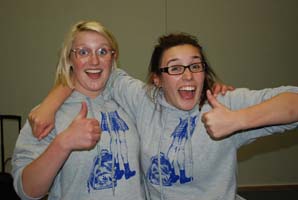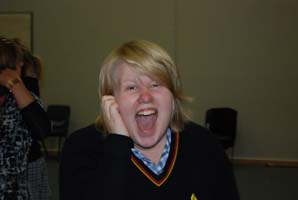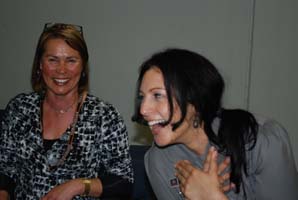 Staff and students at Toorak College enjoy a good laugh.  Bron has been back to the college several times!