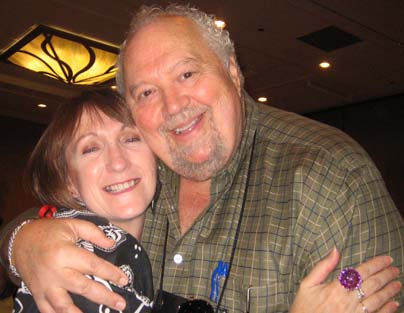 Steve Wilson - founder of the World Laughter Tour is Bron's mentor and friend.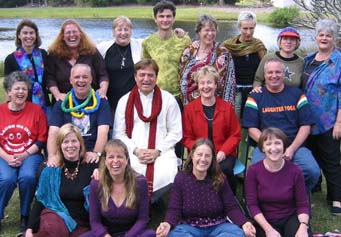 2005 - Bron Graduates as one of the world's first fully certified Laughter Leader Trainers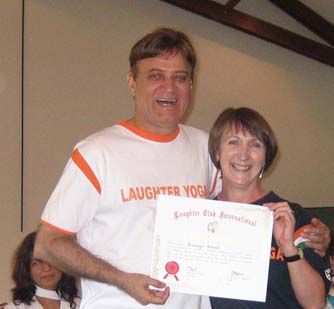 2006 - Madan Kataria awards Bron her certificate having named her as one of Laughter Yoga International's first Global Laughter Yoga Ambassadors.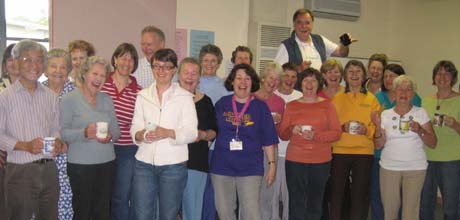 When it all started in 2004 Bron didn't know the Mitcham Community Laughter Group would still be meeting every Saturday in 2016!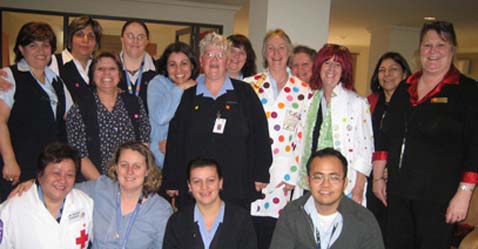 Arcare Aged Care invite Bron to train 16 or their staff as in house laughter leaders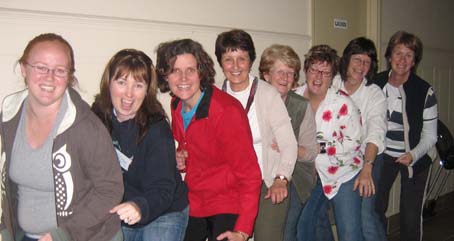 Brand new Mooroopna / Shepparton Laughter Leaders are ready to take the laughter ground running!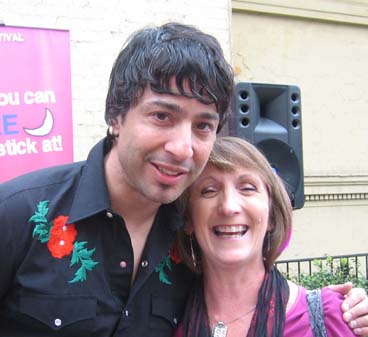 Bron and Comedian Arj Barker at the launch of the Melbourne Comedy Festival Program and media campaign.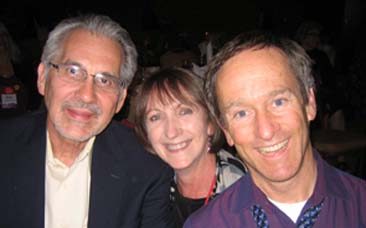 Bron shares a laugh with the world's leading laughter researcher Lee Birk (left) and Laughter Master and founder of the Laguna Beach Laughter Club Jeffrey Briar (right)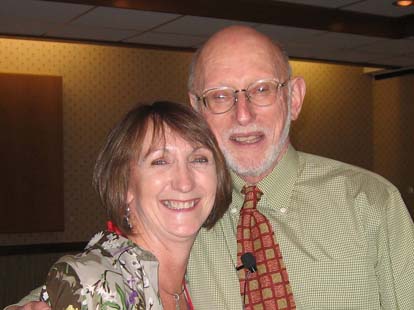 2009 - The first of many meetings with brilliant author, the wonderful Allen Klein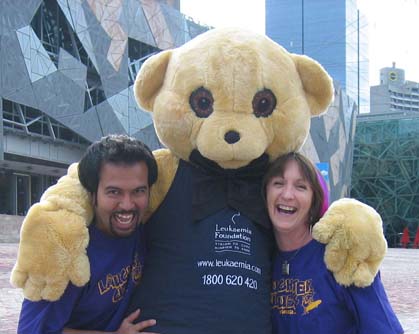 Bron and Brian sharing a hug and a laugh with the Leukaemia bear at a Leukaemia foundation laughter fundraiser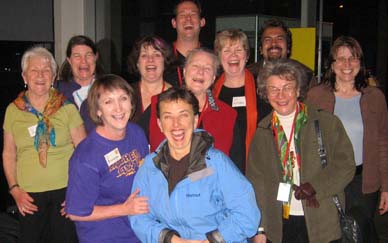 Tracey Harvey, radio personality, singer and actor, shares a laugh just before this crazy group takes the laughter live to air at ABC 774 Melbourne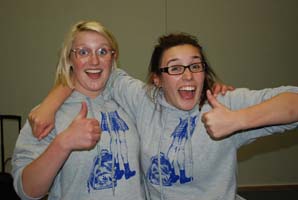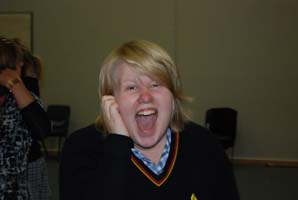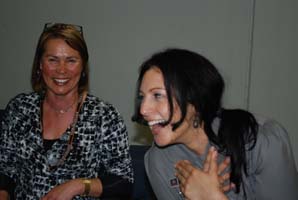 Staff and students at Toorak College enjoy a good laugh.  Bron has been back to the college several times!